Fear of Change is something that resides on everyone. Even in mind of very strong and driven people fear of uncertainty that may arise from change do exists. That does not mean that they stop adapting new ways or technology or something as minute as a new trend. I like a quote of  Coco Chanel that simplifies the take on Fearing change vs Accepting change-
"Success is often achieved by those who don't know that failure is inevitable."
Successful people are not all same. What works for one not necessarily work for someone else. However if we gather some successful people from different industries we are likely to find some commonality, like-drive, passion, adaptability etc.In most case when confronted with the challenge of Fearing change vs Accepting change they chose to accept change.
If the fear of change or trying new things had got better of then we could never experience food in age old places like Starbucks coffee or Pizza hut. These legendary food chains along with many other organization has adapted to changes. They started new flavors, changed advertising campaign, opened branches to unfamiliar and untapped markets, hired people from unfamiliar races and many more changes they must have gone through until now, as it was impossible to function and succeed otherwise.
Still there are things that freak us out and if it is in our hand we try unmindfully and vigorously to resist change.
The fear of change is named as  Metathesiophobia. But simple fear is not termed as phobia it does become so when it gets out of control.
Change is Stressful
Change is such a shapeless, colorless, odorless issue that has the capability to question every comfort of ours, every known fact we use to cling to. We are afraid of the uncertainty that is associated with every change, whether good or bad. We feel much stressed to think about change or make a change. Like Many of us fear to get married, have children, move to a new country ,enroll into a new academic course sacrificing a job, switch a long practiced job, fear of losing a near one. All these issues are related to big changes in our lives and therefore scare the hell out of many of us.
The truth is whether we like it or not life will go through changes and we will have to adapt to it. If we deny to accept changes our life will only suffer from unnecessary stress because resisting change is also stressful.
Even if positive things happen from changes, we still go through stress. All adjustments causes stress, positive or negative. So rather than freaking out it is better to make some change in the way we view the event of change or the adjustment we have to make for the change.
Not only successful leaders who coped with changes well it is every one of us, who has gone through major changes in life and adapted to it. Still when it comes to the question of defining change I would rather quote an expert Roger S Gil-
A modification to a present environment,a situation,or physical/mental condition that results in circumstances that challenge their existing paradigms.
Why we cannot accept change
From childhood to old age all the changes we face like-growing with family, leaving them behind ,finishing school, getting married, divorced, remarried, having kids, changing jobs all these change may impact us and the way we live. But it is not only on the event how we perceive change.
Our prospective on change depends on our memory and how our brain is used to accept a thing as good or bad. Also it depend on our take on life, global IQ ,our capacity to sustain and our mood. So whether we will perceive a change or the events followed by a change as positive or negative is largely dependent on our core belief and our system to translate an event.
The psychometric meter of measuring stress by Holmes and Rahe shows that every amount of change in person's life is bound to result some amount of stress. Funny thing of their finding is that even good things that gives us positive energy and we recognize as some most precious happy memory also extract some amount of stress. So stress is inevitable whether we resist change, we adapt change, we like the events caused by a big change or we dislike the events caused from the change.
Change is more difficult with age
Have you ever given your grandma an iphone who never used a Smartphone earlier? Have you ever seen the childish tantrum of a big brother when he is introduced to his new baby brother? May be yes.The thing is there are some things in our mind we are so comfortable to deal with we fear to lose it or can't accept any change on it. Our core beliefs on something totally control how we will react to a change.
In a Field research corporation's a survey of 2,502 dual eligible beneficiaries (aged people) of 7 California countries, who are eligible to take medical care under Cal MediConnect, many people refused the new care despite knowing it was a privilege. Most common responses of the people who opted out of the program were
"I was satisfied with my current health care services and didn't want to make any changes" -cited by 84%
"I didn't want to risk losing my doctor" –cited by 71%.
How brain reacts to change
Whenever we try a familiar thing we feel confident and risk free, however as soon as it offers us a different result than usual, our brain reacts quirkily to it.
As we do not know the results that can occur for changes our brain gives us signal of danger and it unnecessarily creates problem and we try to resist the change. This is basically a game of brain. Brain has a picture of how life is suppose to be, what is normal. This picture is built based on our experience of life, our core beliefs and normality. It tries to prevent changes and with the fear of changes brain behaves illogically.
Thus example of perfect world that we have in mind is greatly influenced by our childhood experiences. Because unlike an adult brain children have less memory to compare everything happen around them. So once we are adult and our brain already has set benchmarks based on childhood and subsequent age's memory we become less adaptive to changes. Bottom line is sooner we learn something harder we cringe to it and more difficult it becomes to believe and learn something totally different from it.
Defensive brain
We want cushion in life to keep ourselves comfortable. This cushion is bunch of like-minded friends. When we are surrounded by people of our belief we can relate quickly to them and  can ignore the fact that outside our belief there lies a world which may be right too.
It works because of illusion of insight.
According to Wikipedia
'The illusion of asymmetric insight is a cognitive bias whereby people perceive their knowledge of others to surpass other people's knowledge of themselves. This bias seems to be due to the conviction that observed behaviors are more revealing of others than self, while private thoughts and feelings are more revealing of the self.
A study finds that people seem to believe that they know themselves better than their peers know themselves and that their social group knows and understands other social groups better than other social groups know them.'
Bottom line is when most people around us agree with our beliefs we feel relaxed and we feel easy to deny the changes in outside world. We do therefore ignore conflicting information and choose friends being biased by the value that they are like us in core beliefs.Hereby we choose to avoid change when face the challenge Fearing change vs Accepting change.
Fear of loss of time, effort and money
In most cases we do not embrace a change or try to avoid it because we are in fear that the effort that we will put into the project will lose in vain. Our time money and effort may not be recognized or serve us the value. This is why we do not want to let go of a failed relation despite knowing deep down that it will end. We fear to start a business giving up a certain well paid job because we fear to uncertain loss of money and time.
Actually irrespective of the positive or negative outcome the time has not actually wasted. It is the nature of life to explore things,go through changes and take on new things from it. End of the day it is not about the destination but the journey, but our brain does not perceive things from this point of view. Mostly brain process everything against an expectation and if result comes any short of that vision than we perceive it as a loss.
Some wise people like Michael Jordan have understood the process that is why he told "I can accept failure, everyone fails at something. But I can't accept not trying." 
How to live with change
Accept-
Only way to live with change is to accept it. It is our brain that does not like uncertainty and unknown facts. If we go through many changes and get used to the fact that we have unbreakable power to survive changes than it is likely that in future we won't be change averse. However it is not easy, it will require accepting challenges and trying different things that we used to avoid because we feared the change. it can be as small as using a new technology or as hard as learning a new language or letting go of an age old ancestor's place for obvious and realistic reasons.
Live with the consequences
If a change causes us to cry out loud in washroom, having nightmares or mood swings. Chances exist that we will want to avoid that way and go another direction. If we do so, than we are not accepting change or coping with it. Referencing Mia Hamm I would say
"Failure happens all the time. It happens every day in practice. What makes you better is how you react to it."
We have to accept the change and to accept the fact that we cannot avoid change. So we must not go doing unnecessary things to avoid changes. Rather let us go nuts, take the stress that is inevitable part of any major change while embracing the change.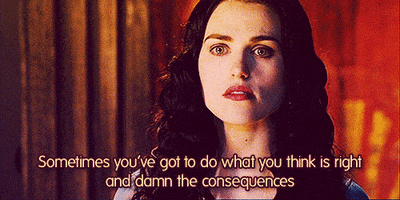 If do not let ourselves to go out of the comfort zone than we will be blocking our way of progressing. We cannot cushion ourselves only because we behave irrationally while face the stress from change. If we let ourselves out in the world of change accepting to experience the distorting emotions and stress that may come from change than we are coping with change and high chances exist that in future we will behave less dramatically as we will already get the strength to cope with it and have learn to survive with the odds.
3.   Use stress reducing methods
Eat healthy
Stop worrying that are out of our control
Go step by step while embracing change, face small problem and concentrate on solving little problems.
Try being optimistic
Share the stress with a trusted person or a therapist
Exercise regularly-it helps to release pent up tension and energy
Try meditating or any other hobby that helps to relieve stress, it can be as simple as walk with your dog or play with your children.
Try volunteering or some selfless act for mental peace
There is a very thoughtful quote of Vincent van Gogh I would like to share at this note- "What would life be if we had no courage to attempt anything?"
Finally a very recent example from lack of coping with change and how it lead towards biggest throwback can be Nokia's Ceo's speech when it was acquired by Microsoft-He said
"We didn't do anything wrong, but somehow, we lost"
One thing is for sure to happen as long as we do not adapt to changes, learn new things we need not do anything significantly wrong to doom ourselves, because we are already doomed by not trying.